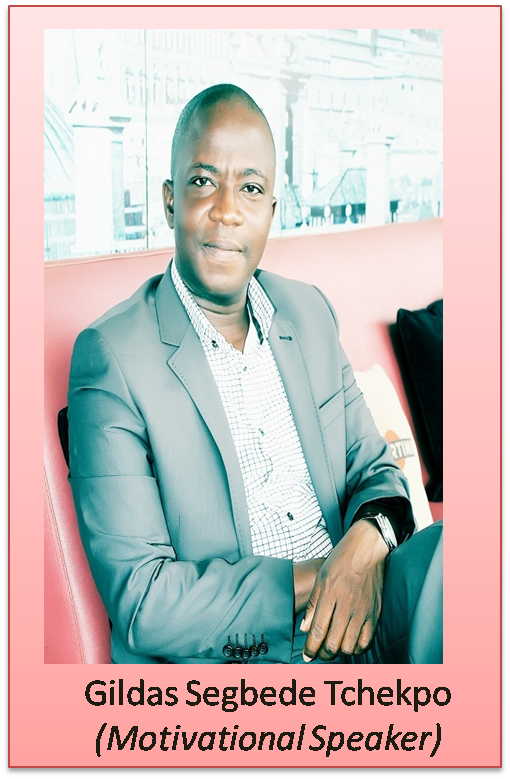 We were all born special. But how only few of us manage to live the gift of being born special is a tragedy. Let's remedy this embarrassing disposition by activating these 5 Ways to Start Living the Gift of Being Born Special.
1. Quit trying to be like someone else!
No one was born to be like anyone else. So, why most people just stick to living in the shadows of others remains a mystery to me. The naked true is you are never going to be a happy person when you live like everyone else for fear of failing to achieve your own dream. You can just go ahead and toe the queue living the dreams in vogue, following the trend to please the reality of this world so that no one will point a finger at you and say you are a failure. But I am sure if you are reading this, you have the wit it takes to understand when you're deceiving yourself.
2. Identify your dream!
You have to make sure of your dream. It takes a little bit of a healthy wit and prayers to understand why you are in this world but it's not really hard to realize the kind of thing you love doing and can do at anytime even if it's for free. If you can figure out that genuine gift of yours, you've found your purpose of birth. Then you can map out a plan to achieve it. Surround yourself with people who understand your dream and appreciate what you are doing. You won't do anything about your dreams if you have around you people who don't value your dream and make you believe you are wasting your time. Keep your progress to yourself and learn whatever is necessary to make your dream unique and useful to humanity.
3. Get the hell out of your comfort zone!
The pall that covers our eyes and convinces our brain that we can't achieve our dreams is the fiction that is called reality: parents, siblings, friends, family and the long list of circumstances that impede every effort that we make towards realizing the very purpose of our birth. Jesus Christ knew this when He walked away from HOME. Benjamin Franklin, John D. Rockefeller, Frederick Douglass, Henry Ford and Abraham Lincoln all left home early. Oh! Aristotle left home at 18. HOME, as safe as welcoming it seems is also the essence of our blindness, our comfort zone, our fear for adventures, our clock for the fictitious world we confuse for reality and our chance to live an ordinary life while awaiting death. The field of operation of your dream is hardly the same scenery as the place you were born. Even if it is, you have to imagine that same place differently. Your new reality is the fuel that powers the purpose of your birth not the people or the circumstances you were born in.
4. Secure your dream!
Remember, what you have in mind as a dream while it's true that it may be your gift is equally a seed in someone's head. Surprise! Well, don't be. If you don't get to turn that dream into reality very fast, someone else will. For the fact that you have the knowledge and the capability of doing it doesn't mean someone else is not working on it. In fact, many others in different parts of the world have the same task as you in case you get cold feet. Fortunately, many lazy bodies don't make the effort to achieve their dreams. That's why you are lucky to end up doing something extraordinary if you persist and keep your eye on the ball. So, don't sit there for too long trying to cuddle your dream or just discussing it with others. You will not only waste time but end up letting out tips for achieving your dream to someone capable of turning it into reality. You must not let that happen. Secure your dream!
5. Start working on your dream!
Starting to achieve your dream brings you extreme happiness. And if you can achieve your purpose of birth then you can be of a great help to humanity and the apple of God's eye. Running away from your dream under the pretext that your parents would rather want you at home or need you is a disgrace, spinelessness, and laziness. You have to plan on achieving your dream (See my next post on how to plan for a "big hairy audacious goal";). Let your plan be broken into small achievable items on a clear timetable with specific deadlines. Get started with the means you can easily afford. Make sure you can start and keep going with your current strength and resources. Review your plans periodically and appreciate small wins.
Finally, our purpose is to make this world a better place. You and I were born to live happily in a world we have the power to better and keep safe for generations to come. How then do you believe, knowing well you can die at anytime that you are safer when you do nothing about your purpose of birth and live like a fungus in an achiever's skin or a gizmo in the hands of those who are living their dreams?
© Copyright 2020 Gildas Segbede Tchekpo