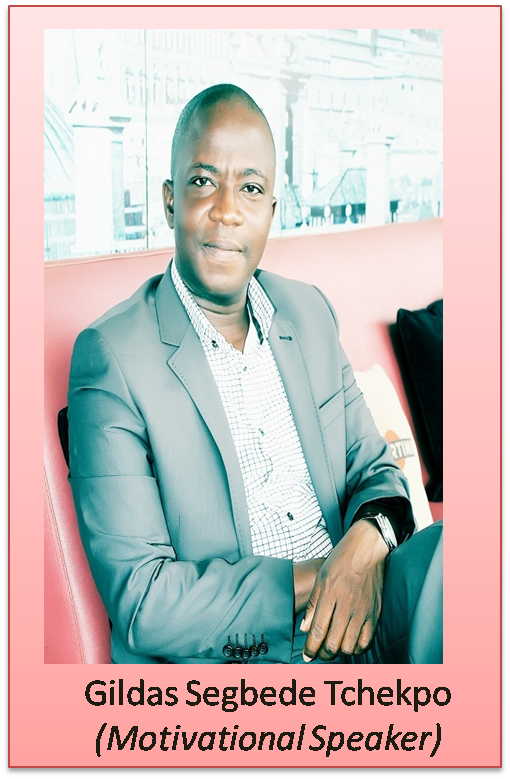 Opportunities are breaks that are destined to improve our life. They come in many kits and in different circumstances. Everyone has opportunities that come their way but few are smart enough to grab them and manage them. These are five (5) indelicate attitudes that close windows of opportunity.
1. Taking an opportunity for granted
Boris Johnson, the British Premier Minister, wouldn't observe social distancing when the COVID-19 became pandemic in early 2020. He publicly made a mockery of the proposed measures and claimed to have continued shaking hands and hugging people. He became the first world leader to contract the virus. You have to know the borderlines of your power when you are enjoying your opportunity of leadership lest you shut the window of opportunity by yourself and suffer the consequences. Similarly, many people fail to recognize an opportunity due to the kits in which it comes to them. The current situation of a person is irrelevant because it can easily flip from bad to good and vice versa. But the personality traits can only improve because they are the very components that make that person. So, it is imperative for us not to take for granted a person, a situation, a gift, assistance, or a piece of advice because it comes either on a silver platter or in rags. It is not how it comes or when it comes but because it has come that we should grab it very excitedly. "Conduct yourselves with wisdom toward outsiders, making the most of the opportunity." Colossians 4:5.
2. Playing smart
"Man is a wonderfully diverse and undulating subject, on which it is very difficult to establish assured judgment."(Pierre Charron). Those were words of a philosopher who worked in the era of Renaissance Philosophy between 1355 and 1650. Those strong words still stand today. No one can pretend to know anyone enough to predict their future accurately. Opportunities lift us to where we are today. To get better and go higher, it must not be by exploiting others, stealing their opportunities, blocking them from earning their opportunities, or waiting until they beg for their dues before we pay them as they work for us. Sickness, accident, insolvency, and a natural disaster are things that we can't control. And when they come, people we've outsmarted wouldn't be in line to bail us out. So, imagine if they are the only people we've got.
3. Being rude
"A soft answer turns away wrath, but a harsh word stirs up anger" (Proverbs 15:1). I don't know anyone who appreciates being insulted or being verbally abused. Yet, some people will take a seat and utter insulting words for their own amusement. I just can't understand that kind of disposition. Imagine a person who says nothing good about his or her spouse and constantly speaks rudely to him or her. How does that secure the opportunity to build a happy family? Or how do employers who derive joy from insulting their employees and shouting at them get the best out of them? Do they not know that their rude attitudes kill the confidence and creativity in their employees and therefore impede the productivity of their companies? People are more inclined towards doing the right thing when they are praised and encouraged not when they are insulted and ridiculed. Similarly, a person who is known to be rude or uncivil will find it difficult to grab and sustain a job in a formal setting. And if they should get any jobs there it will be at the detriment of the company.
4. Trying to pin down available opportunities
Look, there is nothing that you can pin down for 24 hours. You will eventually go to sleep. The only thing that we seem to enjoy or pin down is ourselves and what we are made of. Your spouse, children, business, jobs, bank accounts, employees, etc… are opportunities you earn. How do you pretend to pin anything down when you can't control their destiny by yourself? Quit standing on people's way. Expressions like "over my dead body", "not on my watch" etc… wouldn't stand COVID-19 let alone the icy hand of death when it comes resolutely. Learn from what happened in the Bible when Pharaoh refused to set the Israelites free. Can you handle ten plagues? Just remember due to one plague, COVID-19, our entire planet is paralyzed. I think we should stop proving how powerful we are to others. We want people to fear us but one bad news about that disposition is that opportunities dread domineering hosts. They just scamper away.
5. Not being appreciative
You have to learn to appreciate the little effort people are making in your life or your business. You have to keep in touch with them and let them know you appreciate them and care about them. There is no amount of salary you can pay anyone that will cover the sweat they break to serve you. In the same vein, there is no size of fundamental needs that you can provide for your family that will substitute the kind words of appreciation coming from you to your spouse and children. And this is true with everyone. Children have to learn to appreciate their parents, their teachers, their friends, etc. Above all, we must appreciate God for our lives. Appreciating is recognizing opportunities and sustaining them.
On a funny note, in most cases, opportunities are just like prostitutes, they only come for one good night. You want to keep them, you have to make them feel at home and keep your eyes open. Quit resting on your oars because you've grabbed one opportunity. If you can grab it, know that someone is standing by to grab it in case you slumber. It could be anything you are neglecting now because you think your own it. Wake up!
© Copyright 2020 Gildas Segbede Tchekpo.